SSL certificates
Protect your e-commerce
Secure your website
browsers
desktop and mobile
If you have an e-commerce or web site where personal data or bank accounts are filled, it is essential to install an SSL certificate on those pages where you fill or use the data.

All of our SSL certificates are compatible with all major browsers like Internet Explorer, Firefox, Chrome, Opera and Safari.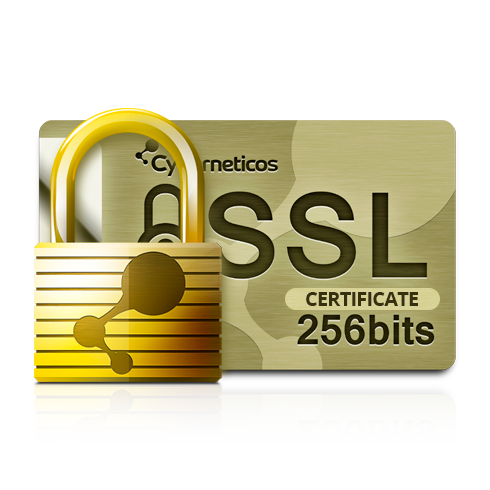 Our certificates are maximum security
Certificates with 256-bit encryption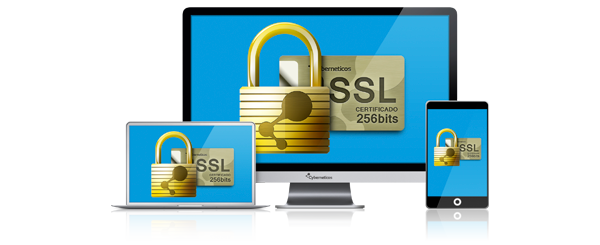 Secure your site in web browsers
Secure all online transactions and applications with SSL certificates Cyberneticos. Which have encryption up to 256-bit Web browsers and mobile phones. Cyberneticos SSL Certificates show your customers and business partners that their information is secure during transmission of data.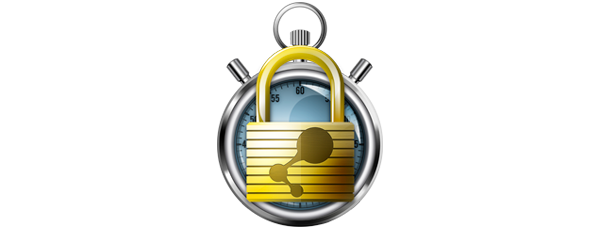 Delivering Instant SSL certificates
The period of delivery of the certificates Instant are 24 hours. Other certificates have a longer period of delivery because they require a process safer and comprehensive validation.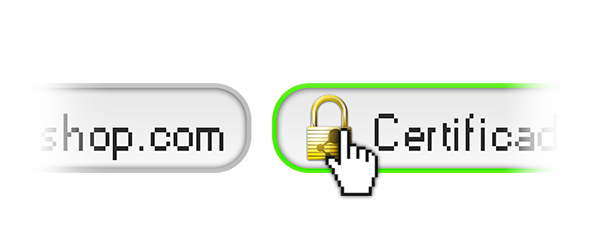 Secure online transactions
with encryption up to 256 bits
Cyberneticos SSL helps protect sensitive information during transmission of data, certificates when users connect with you online. Cyberneticos SSL certificates allow encryption of 40-256 bit depending on the client browser capability and the entire encryption installed on your Web server.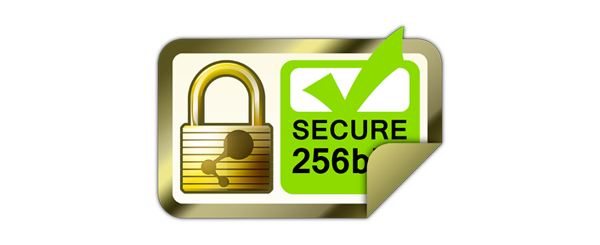 Show your site security
with the logo of credentials
Depending on the type of SSL certificate you hire, you can include in your website, using a line of code that we provide, a stamp with the logo of credentials. Thus, when users see the seal, they know that your domain has been verified and that their information is encrypted during transmission.
SSL certificates Available
We have 4 different certificates for your website
SSL certificate
Instant

256 bit encryption

HTTPS - private_html

Free installation

Certificate 2048-bit Industry Standard

Compatibility with 99% of browsers

42,24€/mo
SSL certificate
Plus

256 bit encryption

HTTPS - private_html

Free installation

Logo credentials on your website

Certificate 2048-bit Industry Standard

Compatibility with 99% of browsers

Compatibility with mobile browsers

125,00€/mo
SSL certificate
Essential WildCard

128/256 bit encryption

HTTPS - private_html

Free installation

Logo credentials on your website

Number of possible subdomains: unlimited

Certificate 2048-bit Industry Standard

Compatibility with 99% of browsers

Compatibility with mobile browsers

179,00€/mo
SSL certificate
EV (Extended Validation)

Hasta 256 bit encryption

Nivel Premium de confianza (Trust Level)

Green bar security browsers

Sello Dinámico

EV Upgrader

Server Gated Cryptography incluido

Mobile Device Support

165,96€/mo