ONE MONTH FREE! Cyber test Mobile PRO for a month
with the coupon CYBERMOVILPRO

Indispensable to manage your customer area and contracted services in Cyberneticos tool
To register
Services
View and manage all contracted services in Cyberneticos
Domains
Be aware of the status of their domains
Invoice
Bring update the status of their invoices and packing slips
Incidences
Send and management issues our departments from anywhere
advanced ticketing system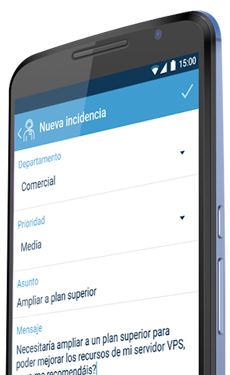 Now from the application itself, you can create incidents and manage them completely. You can even contact all departments Cyberneticos customer.
Send, reply and close incidents
Get notified instantly response (PUSH)
Central Notification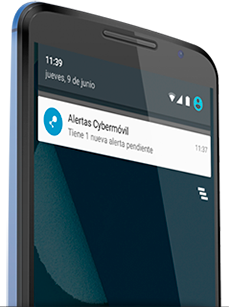 At all times you will be notified of important activity in its billing services, domain expiration, incident management and other alerts to help you organize and manage their services.
Automatic notification system (Push Notifications)
Alerts generated invoices and packing slips
Notifications service to expire
Notice of expiring domains
advanced features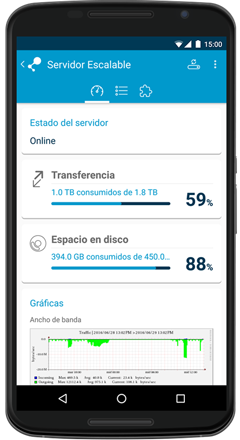 The Cybermóvil PRO application is an essential tool for all customers Cyberneticos
Create email accounts
Redirects email and website
Answer holiday
Server Restart
(VPS Servers, Servers and Dedicated Servers Scalable)
Viewing resources contracted services

Features that are coming
Our design and development department is constantly working on the application, it will be added new functions and features for the user.
In this way it facilitates the work of everyday life and allow you to manage the most of your hired in Cyberneticos services.
Service payments by APP
Tools inclusion on its website
Extending current functionality
Requirements and installation instructions
Android 4 system or higher
Data service activated with your provider
01. Request your license code:
After the payment process will obtain and activate License
03. Run the application and enter your login client in Cyberneticos and license code obtained in the first step
Do not worry, after requesting your code will also send an email to put up Cybermóvil