The Cybernetics Data Center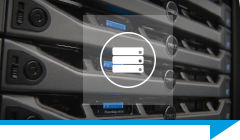 We have our own Data Center in Spain, located in El Puerto de Santa María, Cádiz.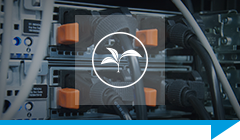 Our Web Servers are Dell brand and have double and redundant power supply.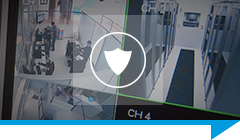 Other of its particularities are its high security measures, both physical and software.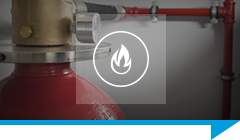 Our data center is redundant in connectivity, power supply and fire detection systems.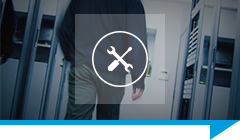 Only Cybernetics technicians physically access the Data Center for supervision, administration and maintenance tasks.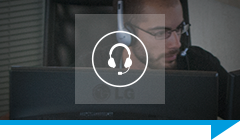 We offer our clients advanced and quality services. And a quick response to technical incidents.
How does it work
A data center has a large technological infrastructure.

The Plant
Its facilities are specially designed and restricted access, which house web servers that are placed in Rack cabinets.

We carry out various techniques and supervision of temperature and humidity control, in order to reduce energy consumption and minimize as much as possible the environmental impact with its operation.

We take advantage of the heat sources generated by the servers, interacting with the ventilation systems. The gas used for extinguishing in case of fire, FE-13, is a special gas that does not harm the ozone layer.
Dell servers of the latest technology
All our servers are of the Dell brand. Mainly for the reliability of its products and quality of its components. This minimizes possible errors and hardware failures. As servers become obsolete, we acquire new machines that are much more modern and efficient.
Each one of them has a double and redundant power supply. They have an internal system that maintains the right temperature and humidity to ensure proper operation 24 hours.
N + 1 Electric Supply

UPS
We have two Riello UPS in parallel. This guarantees the power supply uninterruptedly to the data center. They work with stabilized three-phase power of 250V and have advanced filtering systems for noise, peaks and falls in the main network.
Generating group
The case that there was a fall in the main network, the generator set would start automatically with a range of more than eight hours. If in the hypothetical case that the incident persists, its continuous operation would be guaranteed, since it works with conventional diesel and close to our facilities there are two service stations.
FE-13 Fire Prevention
Our Data Center has an advanced fire extinguishing system. By means of a control unit it controls all the heat and smoke detectors. In the event that it detected a fire, all systems would be activated automatically.
In good hands
If the automatic system fails, it could be activated manually, since it would alert the personnel of Cyberneticos with an acoustic signal. Our staff has been prepared and trained according to fire emergency plans and protocols to act correctly in these cases.
Gas FE-13
The fire suppression system is based on the Gas FE-13. A gas specially designed for the protection of computers, files and electronic equipment. In addition to not damaging the ozone layer, the Gas FE-13 does not leave any type of residue in the servers, allowing the correct and continued operation of these.