We have our own Data Center in Spain, located in El Puerto de Santa María, Cádiz.

Its main feature is energy efficiency, the result of an ecological consciousness that makes it a Green Data Center.

His other particularities are its high security, both physical and software level.

Our Data Center is lead to connectivity, power and fire detection systems.

Cyberneticos technicians only physically entering the data center for monitoring tasks, administration and maintenance.

We offer our customers advanced and quality services. And a quick response to technical issues.
How does it work

A data center has a large technological infrastructure. Its specially designed facilities are restricted and host web servers, which are placed in rack cabinets.

These servers are always connected without interruption and under estricas security measures. They are responsible for serving and storing information on the Internet, hosting websites of thousands of customers (businesses, government agencies, individuals, etc ...)

Green Data Center

We perform various techniques and monitoring temperature and humidity control, in order to reduccir energy consumption and minimize the possible environmental impact with its operation.

We take sources of heat generated by servers, interacting with ventilation systems.

For example, the gas used for extinguishing in case of fire, is a special gas that does not harm the ozone layer, called the Gas FE-13.
N+1
Servers Web
Servers Dell tech

All our servers are Dell-branded. Mainly due to the reliability of its products and quality components. This minimizes potential avarías herrores and hardware. As servers are becoming obsolete, we acquired new more modern and efficient machines.

Dual power supply and temperature sensors

Each of them have dual power supply and redundant. They have an internal system to maintain adequate temperature and humidity to ensure proper operation 24 hours.
N+1
Power supply

UPS (Uninterruptible Power Supplies)

We have two Riello UPS in parallel. This ensures uninterrupted power supply to the data center. Work with 250V three-phase power stabilized and have advanced filtration systems noise, spikes and dips in the mains.

Generator

If there was a drop in the mains, the generator automatically rip with a range of more than eight hours. If your would ensure continuous operation in the unlikely event that the incidence endure, as this works with conventional diesel and near our facilities there are two stations.
FE-13
Fire Prevention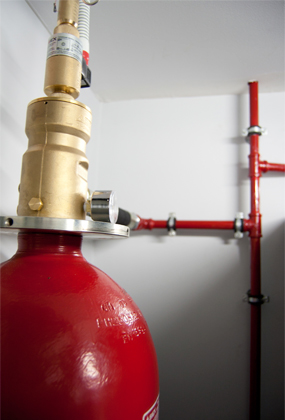 Fire fighting

Our Data Center has an advanced fire suppression system.
Through a switchboard controls all heat detectors and smoke.
If you detect a fire, all systems would be activated automatically.

In safe hands

If the automatic system fails, it could be manually activated, as this would alert the staff Cyberneticos with an acoustic signal. Our staff has been prepared and trained as planned and emergency protocols fire to act correctly in these cases.

Gas FE-13

The fire suppression system is based on the Gas FE-13. A gas specially designed to protect computers, files and electronic equipment. Plus it does not damage the ozone layer, the Gas FE-13 type leaves no residue on servers, allowing the continued successful operation of these.
N+2
Refrigeration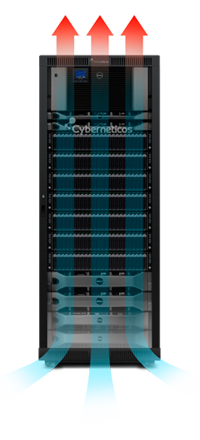 We want our servers pass cold

We have two completely independent channels for redundant cooling, constant temperature and humidity control.




We have spread throughout the data center, in strategic locations, a series of sensors that are connected in turn to a PBX, so you can monitor real-time temperature and humidity that has the data center.




Refrigeration equipment are connected to the UPS, ensuring uninterrupted cooling to our servers.
24/7
Vigilancia

Safety is a very important factor in our Data Center. So much so, that it has created a surveillance network that covers the entire perimeter and inside the Data Center 24 hours a day, with 8 cameras and continuous recording.
There is also a security guard 24 hours a day, 365 days a year. And additional surveillance in the area thanks to the company Protelec, whose plant is located right in front of the data center.