DirectAdmin
The DirectAdmin web control panel, is included in all our hosting plans, Reseller, VPS and Scalable Servers.

It is the control panel most advanced, stable and secure hosting on the market.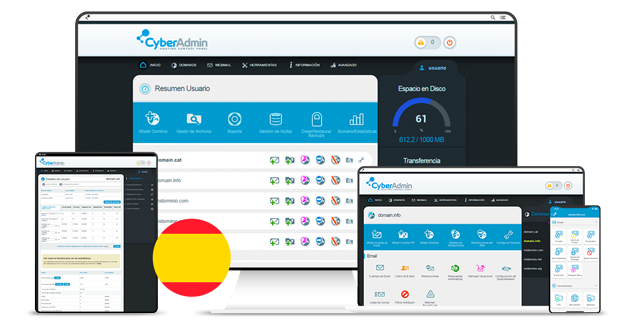 DirectAdmin control panel in Spanish
Manage and control the most from your website and all its domains independent of each other in the same hosting account.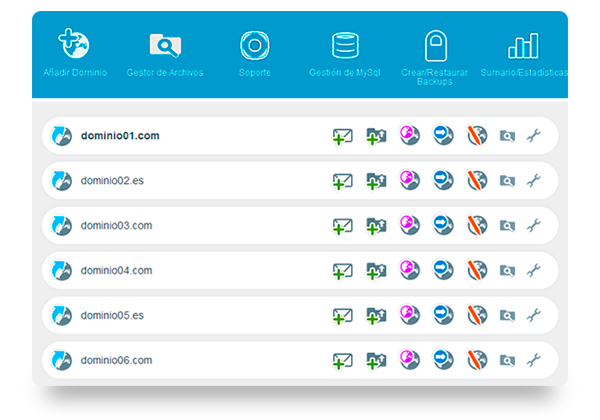 Administration and Tools
With DirectAdmin can manage all their domains independently on the same hosting account, each site will have its own email accounts, MySQL databases, backups, accounts FTP, redirects and pages separate from other files.

DirectAdmin will not put you limits when host all your domains in our plans Hosting Multidominio.

Web control panel has many options and often need professional tools that the webmaster, so they can control and manage the most of your website.

Some of the main tools and options you can find on the panel are redirects domain, creating email accounts, FTP and databases, file management and web statistics.
Skin CyberAdmin
All our web hosting plans, shared servers, VPS servers and scalable servers have installed free of charge Skin CyberAdmin in Directadmin panel.

CyberAdmin It has been designed and developed entirely by the team of Cyberneticos. Its design, navigation and structure, are the result of the experience gained during the intensive use of all these years by our technicians and customers.

The result is a usability, performance and unprecedented improvement. Its interface is intuitive and pleasing to the eye that allows you to work every day.

More information about CyberAdmin of Cyberneticos.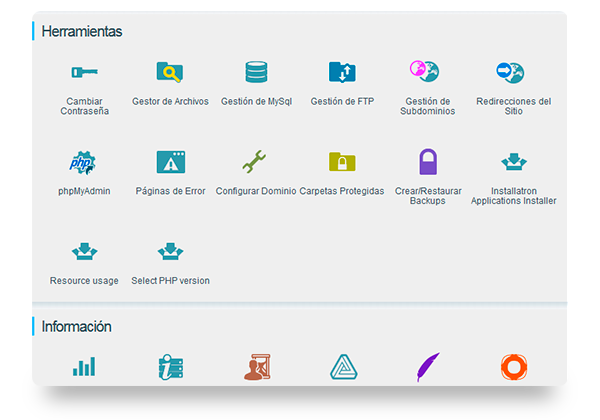 Administrative levels
All our hosting plans come equipped with DirectAdmin. DirectAdmin has three different levels of users. Which is accessed through a password and password different. The levels are as follows: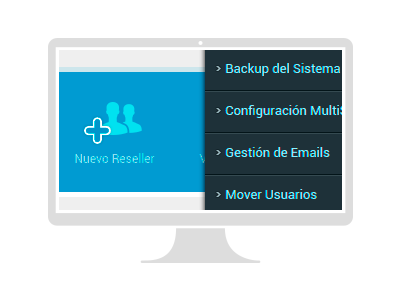 level Manager
In the Administrator level you can manage all users of different levels (Reseller and Users), monitor server activity, account status and functioning of the modules.
Demo Online
User: demo_admin
Password: demo
Go to DEMO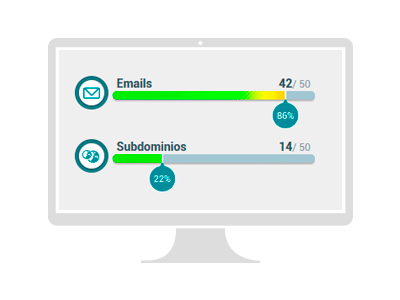 Reseller level
The Reseller level lets you create user accounts, create and manage hosting plans, as well as access to all the most important information and tools most commonly used level.
Demo Online
User: demo_reseller
Password: demo
Go to DEMO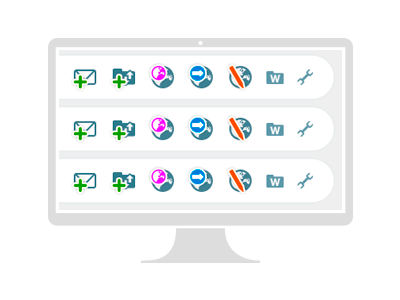 User level
In the User level, you can configure and manage the hosting plan and all domains, create email accounts, FTP and databases.
Demo Online
User: demo_user
Password: demo
Go to DEMO