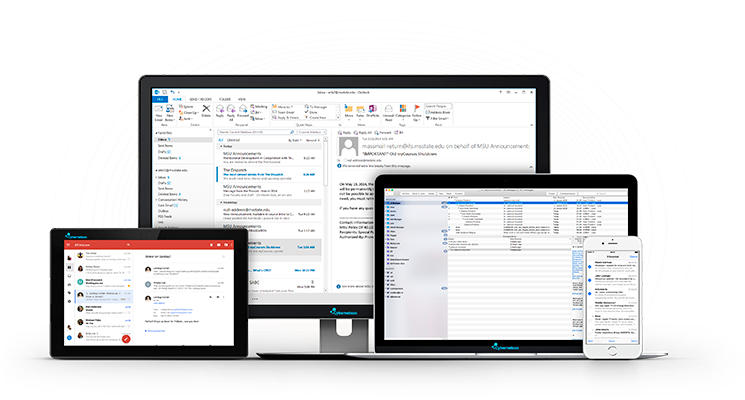 POP3, IMAP and WebMail
All hosting plans have full functionality of messaging and webmail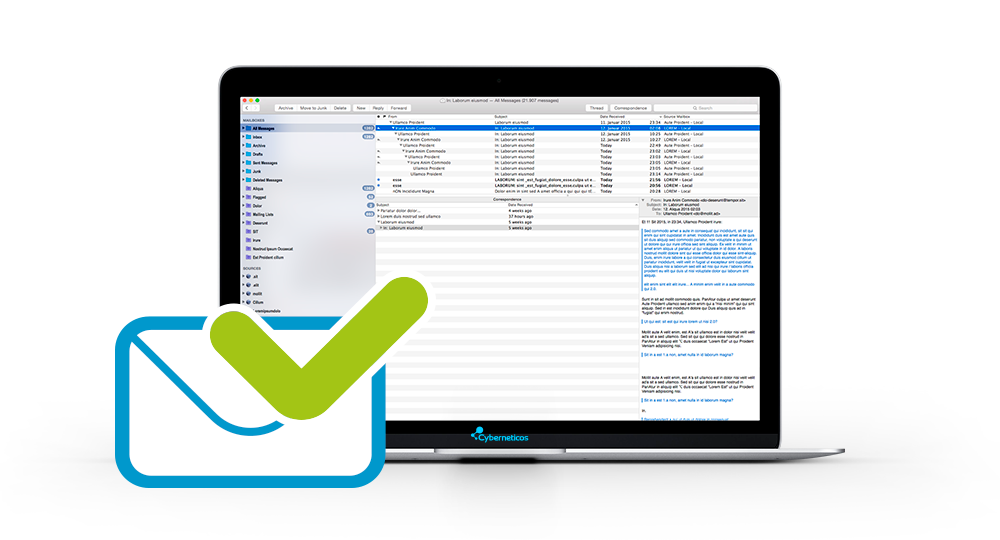 That is POP3
Post Office Protocol
POP3, Protocol to the post office is designed to receive emails, which are obtained by downloading the messages stored in your account Hosting of Cyberneticos.

When you get messages from your email account configured in POP3, They are stored on your computer and the mail program removes server.

This configuration has advantages and disadvantages, you can free mail received disk space your account Hosting, but with the disadvantage that set up your email on different devices (Smartphones, laptops, desktops). You can only receive and read on the device where you open it, since it will be deleted from the server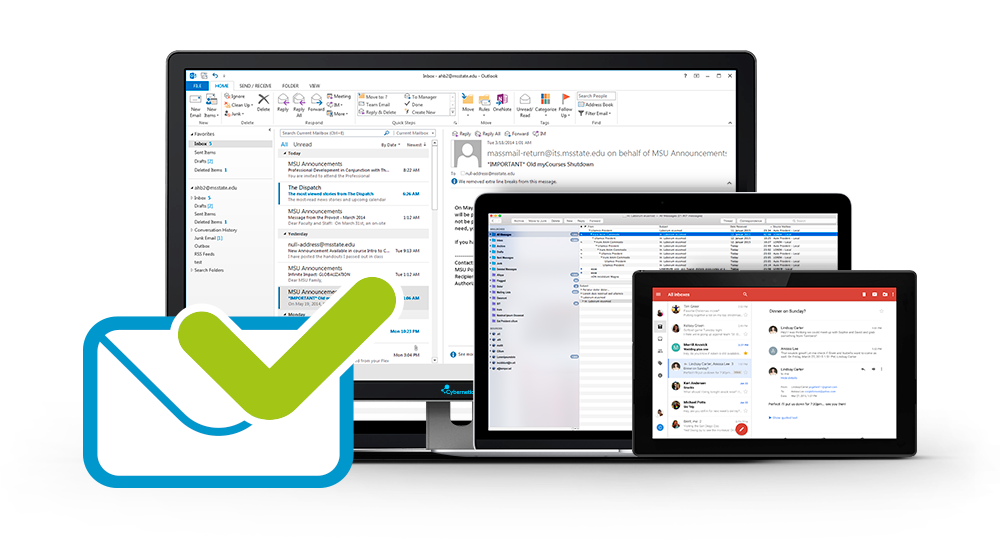 What is IMAP
Internet Message Access Protocol
IMAP is a network protocol access to electronic messages stored on the server where is your account Hosting.
Through this system, you can access e-mail from any computer that is configured email account and internet holds.

As noted above, if you receive an email on your smartphone, you can also receive it on your laptop and your PC. Since this mail protocol, it allows access to email constantly, until you decide to remove it manually.
In addition, it also allows one email account, multiple users can use it.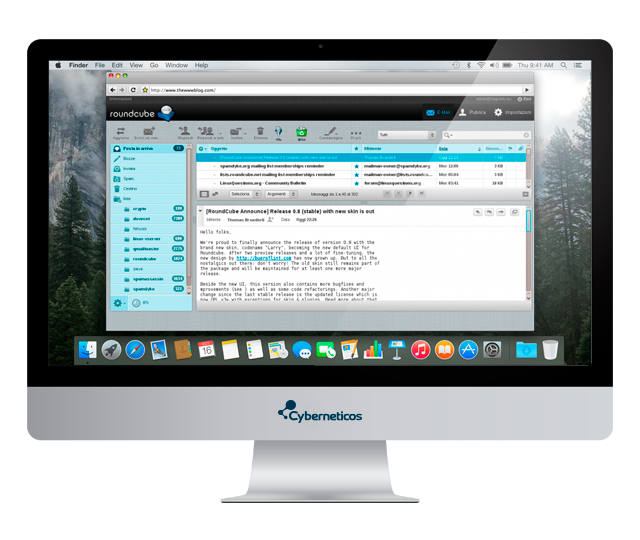 Webmail
WebMail allows you to access your email from any device that has internet access and a web browser, and access is via a web interface. It allows you to write, receive and send, view and delete browser through emails stored on your hosting account. In addition to show it in the mail manager installed on your computer or device. Correos available web panel DirectAdmin web control of Cyberneticos.
RoundCube
It is a client email more popular among customers Cyberneticos, and will allow us to display the messages of our email accounts through a web browser.
SquirrelMail
It is a webmail application that is managed through a web browser with Internet connection. Its feature are as sending and receiving messages and management of these.
CONFIGURACIONES MX
Registration or MX configuration (Mail eXchange Record, mail exchange record) It is a redirect email to another server. In this way the server or account Hosting where is the dominio, It is released by the load space to another server.

The best known is Google Apps. Which has its own interface, where the user can check your mail from anywhere with internet access. The MX configuration It is available in Cyberneticos.

If you need or want information, do not hesitate to Contact with us.