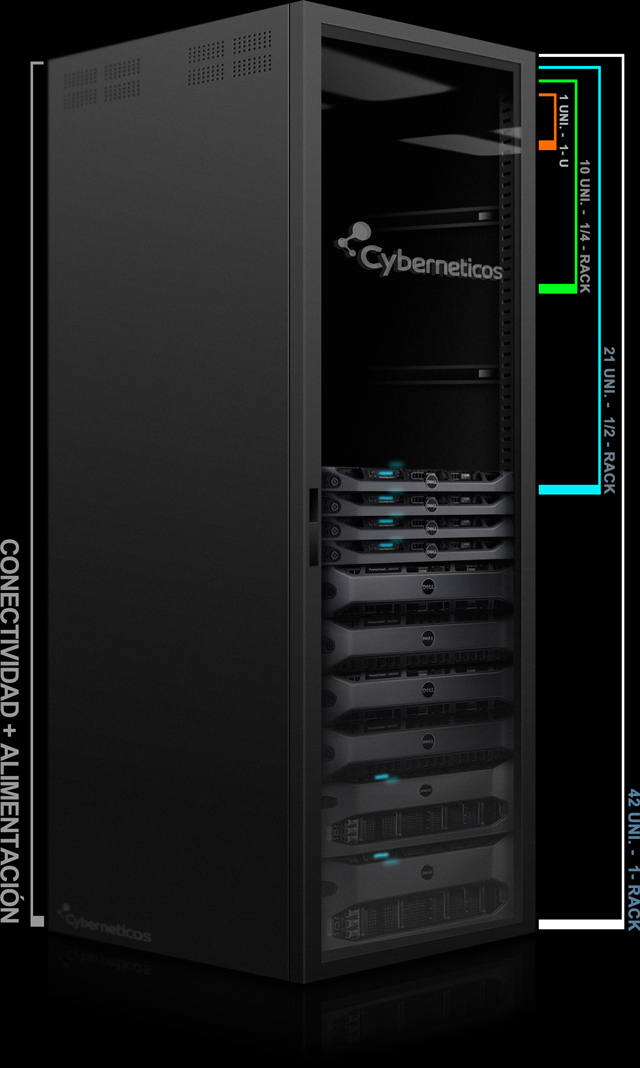 Housing
In Cybernetics CPD
When looking for a CPD (Data Processing Center) To house your equipment there are 4 key factors to take into account: Security, redundancy, connectivity and technical support. In Cyberneticos we take all these points very seriously when it comes to accommodating teams of our clients. We understand the importance of outsourcing internet services to a data center since we ourselves before building our own data center have housed our own racks in others. When responding to an issue, the speed of response is possibly the most important technical support factor that distinguishes one CPD from another. Cyberneticos has on-site technical staff 24 hours a day, 365 days a year/strong>.
Your server, in professional hands.

Your server in Cyberneticos CPD.
N + 1 Data Center
The Cybernetics Data Center
The Cybernetics Data Center is a restricted access zone.
The web servers, placed in rack cabinets, are inside a specially designed environment so that they are connected without interruption and under Strict security measures. Only the specialized and highly qualified Cybernetics technicians have access to these machines for maintenance and supervision.
A Data Center like the one of Cyberneticos, Meets all the standards of Safety and quality To offer its clients the most advanced services.

The great investment you have made Cyberneticos In its CPD, allows it to serve this kind of services to thousands of companies and individuals around the world.
Cyberneticos, Feels absolute respect and concern for the environment. For this reason, its Data Center carries out various techniques to reduce energy consumption, minimizing as far as possible the environmental impact with its operation.
Among other measures, it monitors and controls the temperature and humidity to interact in the cooling systems, reducing in this way the electrical consumption.