Reseller Servers
VPS HIGH CAPACITY
Reseller Servers 100% managed by our technicians. With virtualized Linux system powered by Xen technology, they're installed with web control panel multidomain DirectAdmin
Guaranteed resources
Memory space and CPU guaranteed.
It is not shared with other users.
More information
Control Panel Included
Unlimited domains with DirectAdmin,
more than 150 free and full management programs.
More information
Administration included
We take care of the operating system.
Free updates forever.
More information
Megablock Servers
RAID, 1Gbit NIC, data
center owned by Cyberneticos CPD.
More information
Security and Independence
Virtual servers not shared,
CSF + LFD Firewall, Antispam and Antivirus.
More information
Included addons
Cybermóvil PRO,
24 hours NOC monitoring.
More information
VPS servers has more capacity
for your web pages than shared hosting plans.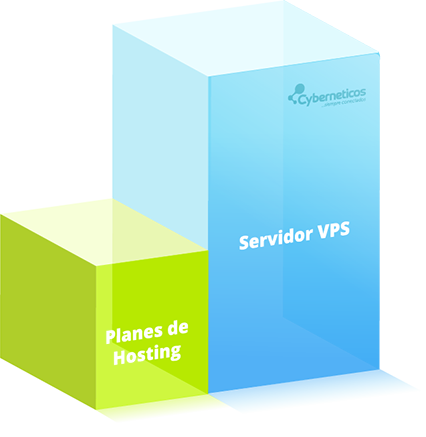 The solution for those who do not need the power of a Dedicated Server.
Our VPS have their guaranteed resources to ensure that your pages load quickly since it is on a private server without sharing with any other user.
Virtual Private Servers with Xen technology.
Our VPS servers are powered with Xen technology that allows us to monitor, backup and restore without affecting the performance of your server at any time getting us to offer the most robust and dynamic market VPS servers.
Basic Reseller
2 CPU
40GB in RAID 10
2GB Guaranteed RAM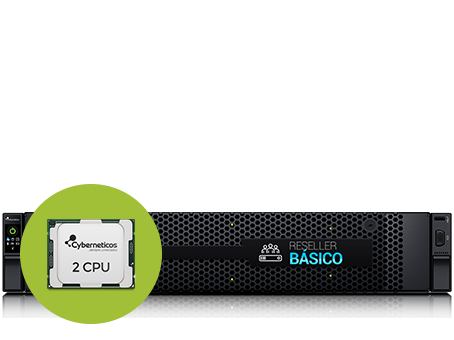 40GB RAID disk drive
RAM 2GB guaranteed
2 CPU
Unlimited data transfer
Unlimited hosted domains
Antivirus and antispam (optional)
CSF + LFD firewall
100% managed, 24/7 support
35,31€/mo
Save 15% by paying annually
Medium Reseller
2 CPU
60GB in RAID
4GB Guaranteed RAM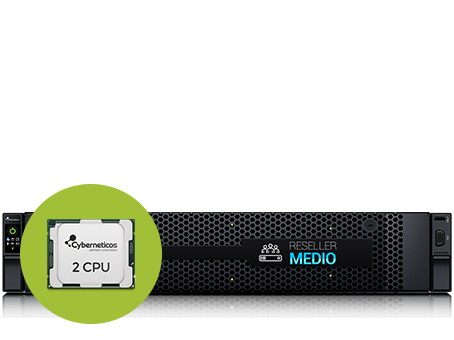 60GB RAID disk drive
RAM 4GB guaranteed
2 CPU
Unlimited data transfer
Unlimited hosted domains
Antivirus and antispam (optional)
CSF + LFD firewall
100% managed, 24/7 support
49,53€/mo
Save 15% by paying annually
Advanced Reseller
2 CPU
80GB in RAID
8GB Guaranteed RAM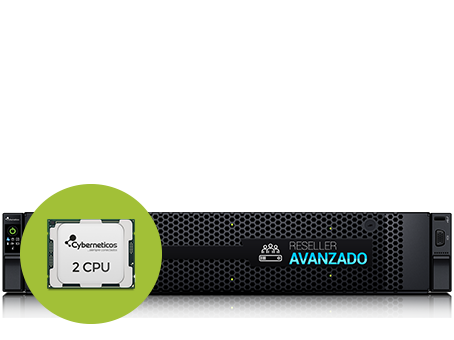 80GB RAID disk drive
RAM 8GB guaranteed
2 CPU
Unlimited data transfer
Unlimited hosted domains
Antivirus and antispam (optional)
CSF + LFD firewall
100% managed, 24/7 support
68,34€/mo
Save 15% by paying annually
Upgrades to fit your needs
You can increase any resource without modifying the other, you only pay the difference between your current plan and again until its next installment, from which will pay the price of the new plan.
Pro class SSD drives
All our VPS servers include SSD drives that offer high performance and durability. With these solid disks will make your web server to perform the read and write requests in a fraction of the time.
More information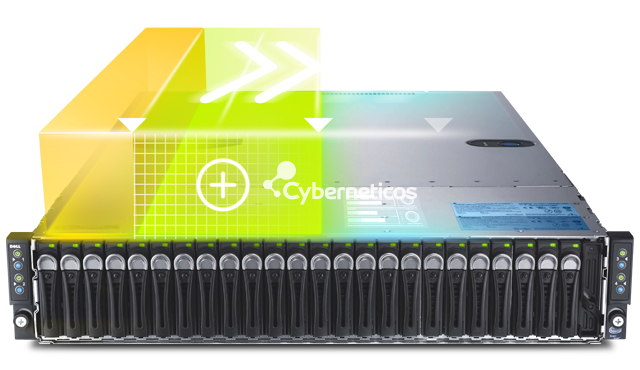 Manage your VPS with DirectAdmin and ServerControl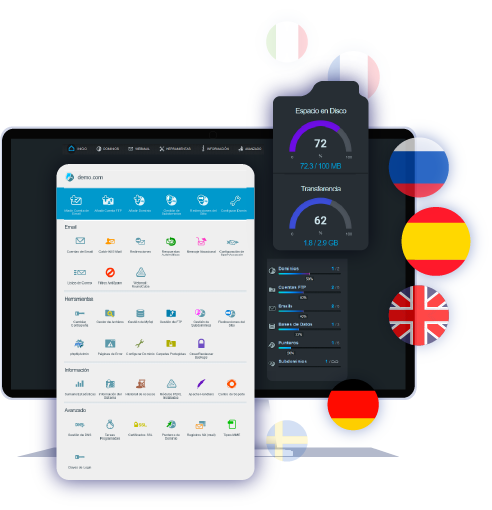 Reseller Online Demo
User: demo_reseller
Password: demo
DirectAdmin
Control Panel multidomain hosting
DirectAdmin control panel is hosting more advanced, stable and secure market multidomain. Manage all your domains independently on the same hosting account with multiple tools to control your website. Each site will have its own email accounts, databases, backups, FTP accounts, redirections and separated from other files.
More information
ServerControl
Remote Control for servers and VPS
ServerControl is a remote control panel via web for servers and VPS. It allows you to stop, start and restart your server without having to rely on any technical of Cyberneticos. From ServerControl you access the console via SSH access ROOT, graphics performance and CPU bandwidth, space consumed indicators and much more.
More information

Servers managed
by Cyberneticos
100% Managed
Servers by Cyberneticos
All VPS with DirectAdmin are managed 100%.
The Cyberneticos technicians is always aware of the performance of your server 24 hours a day, 365 days a year. All you have to do is enjoy the wonderful panel DirectAdmin control and leave technical matters in our hands. We also take care to keep your updated with new hardware and software upgrades VPS, including the control panel, operating system and any application essential for safe and optimized operation of your VPS.
Total Control with
DirectAdmin and SSH
Reseller and VPS servers make use of DirectAdmin control panel by default
DirectAdmin is a professional hosting panel that lets you create domains, email accounts, FTP, databases and subdomains. Where you can manage all your accounts and those of its customers. You can create your own users of these hosting plans and more. If you are a Linux guru and likes to manage your VPS via SSH as ROOT, you can also do so if desired.
Customized Settings
for your Servers
Our team of qualified technicians will do the work
If you need a special configuration for your server and Linux lacks the necessary knowledge to do this, our team of managers are qualified to install any module, library or script that can make lack. Depending on the installation, you can carry a cost or not associated with these work. Contact us to see what possibilities exist.
Functions and Additional
features for VPS
FAQ | Frequently Asked Questions
When I can have my VPS, once the purchase?

All VPS are delivered in less than 24 working hours from the time of making the payment. If your server needs urgently, please contact us to make your order as urgent and we will deliver your server in the shortest possible time without any additional cost.

Will I have access ROOT (administrator) to my server?

Yes. In case you prefer to manage your machine will supply the key ROOT (Linux) or Administrator (Windows) so that you have complete freedom of administration with your machine. But if you prefer your machine we manage 100% to only have to worry about enjoying your control panel. If at any time he needed some library or module installed on your server, our highly qualified technicians can install it free.

Can I use my VPS for streaming, storage and applications?

Yes. But keep in mind the bandwidth and monthly transfer which plans to consume when choosing your VPS. However, we recommend order a Streaming Server with which you can create, edit, suspend and delete their own user accounts and broadcasters.

How far can be extended?

VPS no limit for expansion. To start you can hire one of our VPS Basics and ascend to the VPS Advanced plan. Then you can upgrade to a scalable server and configure the client you need, up to 16GB of RAM, 8-core and 6-disc 500GB in RAID* per machine, unlimited machines. It will be budgeted in each case as needed. It will only be charged for the increased resource. You can increase any resource without modifying other.

Do my server use RAID technology?

Yes. The servers are configured with the maximum possible redundancy (RAID10 or RAID6). RAID is a technology that protects us in case of hard disk failure and this is achieved with hardware controllers. This means that even if the drives break down, your server will still working while they're replaced. Disk problems are a thing of the past.
Do I have ServerControl panel?

You can perform advanced operations such as booting, rebooting and shutting down your server from the integrated ServerControl control panel in your own client area. In addition you can see detailed information of transfer consumption of the current month. ServerControl is included free with all our servers.

It's a private server?

Yes. Each server has its own secure environment, operating system, IP and totally independent access from other customers or users. This is achieved using the latest technology Xen.

Do i have all the contracted space?

System files typically occupy between 8 - 10GB of the space you have contracted. These system files are required for the operation of your server, control panel and other services.

How do the backups work?

Depending on the backup service you have ordered to complement your server, the frequency of backups varies. Normally backups are performed every 24-48 hours with 5 incremental cycles. You can also choose to make their own copies. To read more about our policy backup, please see the corresponding section in our contract.
Please, if you still have any doubt
contact our Sales Department.