SMS Certificate
SMS messages with legal certificate delivery
Certificate SMS is a service of sending SMS messages certificates
This service is certified, irrefutably, the message content and moments Shipping
and receipt. Cyberneticos collaborates with the Lleida.net operator to offer this service.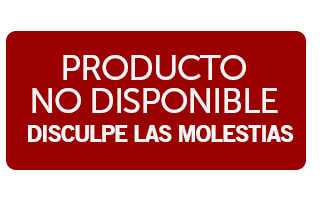 Back to WebSMSPro

Delivery
At the time when the message has been delivered it will be issued a certificate of shipping and delivery in PDF format in the WebSMS Cyberneticos Pro application.

This certificate guarantees:

- That communication has taken place.
- the message content is certified SMS.
- It comprises the date and time of issue.
- And the date and time of receipt by the destination mobile.
Example certification document: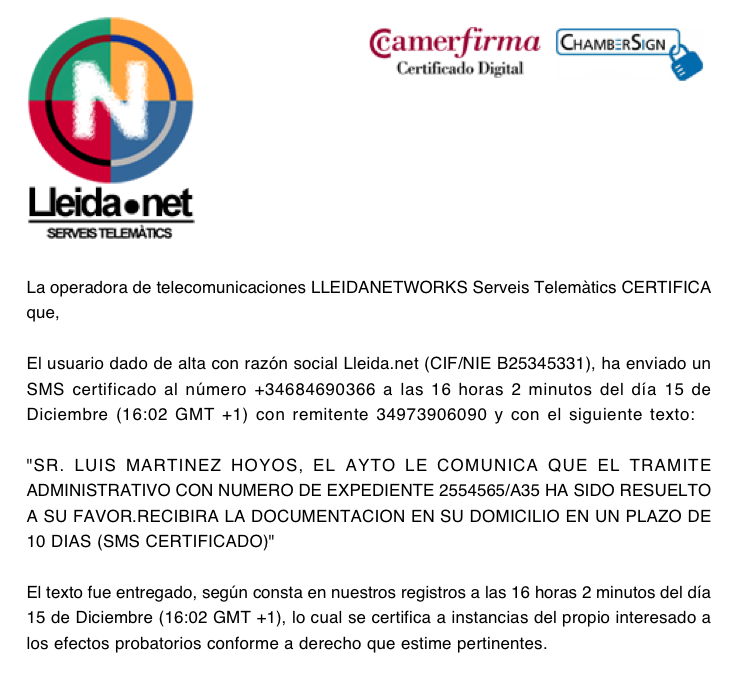 legal value
The certificate has legal validity. That is, it has the same applications and features that a registered fax or certified letter but with a much lower cost.

The certification document is digitally signed by the carrier making the delivery and validated by a digital signature issued by a certifying entity to avoid changes.

The certification process has been subjected to legal criterion validity, effectiveness and admissibility in the legal system of notifications and telematic communications. In addition to being subjected to the study and evaluation of various international law firms.

The procedure of sending and receiving the message is the same as a standard message. They can be sent either through our online Web SMS Pro application or through our API.
Benefits

Righ now. In a few seconds you can get a proof of communication via SMS.
Massive. You can send messages to tens, hundreds or thousands of recipients in few seconds easily and intuitively.
Economic. The costs are dramatically lower than traditional methods such as the registered fax or registered letter. In addition to the savings that the management and administration fully automated online.
Ecological. Physical media (paper, ink, etc.) are replaced by SMS messages and digital documents.
rates
The cost of an SMS message certificate is 10 credits plus a credit for each 153 characters sent (You can send a certified message up to 765 characters).

The cost in euro of the message depends on the acquired PACK. Here you can see the different prices depending on the length of the message and the purchased PACK.

SMS rates by length and SMS certificates PACKs.

Characters

credits

SMS cost

until 160

11 credits

0,86€

until 306

12 credits

0,94€

until 459

13 credits

1,01€

until 612

14 credits

1,09€

until 765

15 credits

1,17€
Back to WebSMSPro
35% discount on TemplateMonster with new high in Cyberneticos