Service not currently available. Sorry for the inconvenience.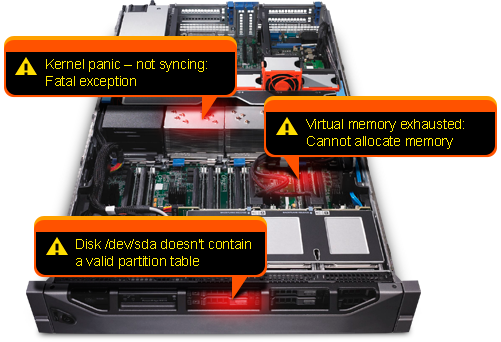 System Administration Professional Service
We put at your disposal our team of Systems Administrators, to solve the problems with your server
System Administrators (sysadmins) have the knowledge, experience and certification necessary and fully demonstrable to be able to perform any type of intervention is low level or even complex tasks of restoring a complete operating system.

All our sysadmins also have an unparalleled experience working in our own Data Center which has maintained an impeccable reputation due to this know-how and experience.
Our Great Technical Team
Cybernetics Technical Team
Qualified and certified administrators
Dilated professional experience in data center management and virtualization platforms
Specialized in data recovery, repair of operating systems and complex installations
Extensive knowledge and cross-platform experience
Services of System Administration
Professional and Transparent
Our services cover any type of work, whether on-site or remote, ranging from a simple library installation, to disaster recovery, to operating system repair and complex installation.
We have several tiers of support that adjusts to the degree of urgency and gravity of your situation. From a simple operation to complex projects that require thorough monitoring.
Before starting any work, we will advise you with clarity and total transparency, you will receive detailed reports of the work to be done before starting them, so you will not be surprised.
The technical team of Cyberneticos, has extensive knowledge and multiplatform experience.
Operating systems (Linux and Windows)
Debian
CentOS
RedHat
Ubuntu
Windows Server
Virtualization Systems
VMWare
Citrix XenServer
Xen Source
OpenVZ
Platforms and programming languages
Apache
PHP
MySQL
MSSQL
Java
TomCat