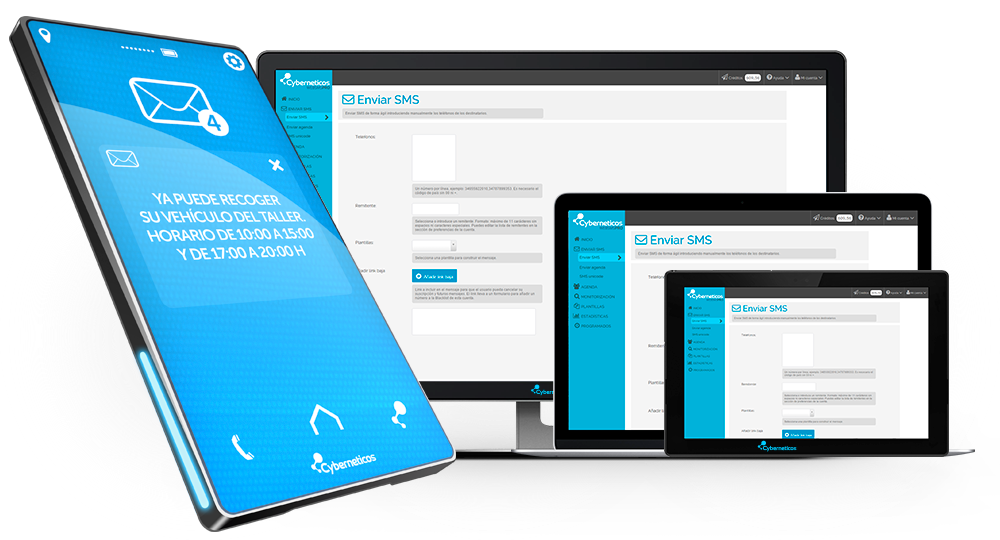 Send SMS messages to your customers
Platform for reselling SMS web submissions
Offer your clients a panel from where they can send SMS via web, with WebSMS Reseller, you have the possibility to create accounts for your clients, give them credits, give them a private access from where they can send their SMS messages Directly with a multitude of tools that facilitate these tasks using templates, groups in your agenda and scheduled shipments. Your customers will see your logo and will never know that this service is Cybernetics. Your customers will see your company logo. You will have full control over all of your customers' accounts.
Rates WebSMS Pro
We guarantee the best national and international rates
The higher the recharge, the cheaper will sending each SMS. In addition WebSMS Pro includes a connection system API for developers who need to incorporate an SMS delivery system to your software.