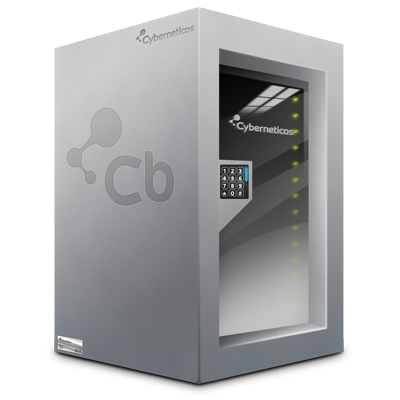 CyberBackup Pro Server
Ensures continuity
your business online
Rescue immediately information
your website and all your data.
Avoid unpleasant surprises with
service specially designed for
business and Internet project.
Complete, secure and robust.
15,00€/mo
IIt includes all of your server space, unlimited *
Now he has a "Plan B" to rescue your data
If you have an online store, an Internet business, a major project, a service for users and / or customers, this service is intended for you.

For any security issue, or face the need to restore the latest copy of your server, CyberBackup Pro Server makes your life easier. And say goodbye to hundreds of hours working to restore a website, to losses of information, sites offline for maintenance and safety issue.

We present CyberBackup Pro Server. Advanced service backup for their websites. CyberBackup Pro Server is highly secure, is advanced and very complete. It allows you to have your backups at the right time, whenever you need.
Snap your fingers and ready
Easy, intuitive, absolutely professional. Manage all your backups, restore it all whenever you need, organize your copies and create restore points.

Cyber Backups Pro Server is so advanced that really will surprise you simply will love. Instantly your data back online.
What more can you ask
Optimize your time and dedicate yourself to your business and Internet project.
Cyber Pro Server Backup is here to protect all data on your server. No more scares, no more spending resources, time and personnel.

Now has the complete professional solution that needs it to your site and server on the network.
Simple
Select the amount of space you want and start enjoying CyberBackup Pro Server. Of course, with warranty, safety and quality of service Cyberneticos.

To read about the terms and conditions of this service, please read our Agreement and Privacy Policy and Data Protection
fully manage your backups via web
Full reports of copies made, always at hand
Select folders and files you want to back
encryption system with a high level of security, only you have access
Create and explore Restore Points on the calendar it is now very easy
Manage your copies and restores a quick and intuitive way
Restore files from any point in just a few seconds
Advanced file compression optimizing their contracted space
See content Restore Points
incremental backups
Download copies and restore points via web
High in less than 24 hours
Excludes folders and files that you do not want
Satisfaction Guarantee 15 days Cyberneticos
15,00€/mo
It includes all your server space without limits*
Powered by R1Soft
Cyberneticos R1Soft is Gold Partner
* If the total space backup exceeds 500GB you will be notified so you can expand this limit or reduce the data being backed up. For example, if you have a 1TB hard drive and has consumed 750GB, while backing of those 750GB resulting file copy can be 400GB, for example. What you consider is the resulting amount (compressed). The size limit backup with CyberBackup Pro Server is 500GB.
35% discount on TemplateMonster with new high in Cyberneticos