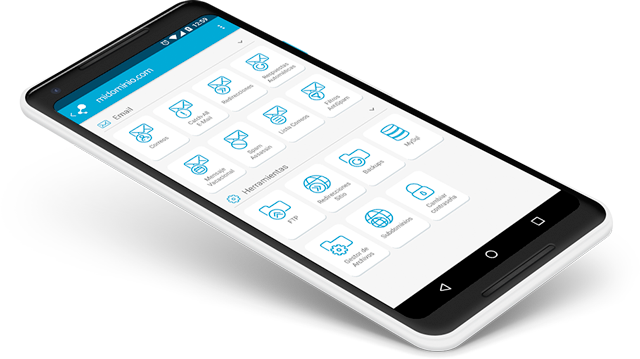 It is an advanced mobile application that allows you to manage your hosting plan, domains, email accounts and customer area.
Wherever you go you can create email accounts,
manage your hosted files, manage and create
backups, create FTP accounts, always have
of multiple functions that can be performed from your Smartphone.
Herramientas Hosting
Cybermóvil PRO is the power to manage your plans
hosting with one hand and from anywhere.
FTP
Domain redirections
Backups
MySQL
File manager
Subdomains
Change Password