Now Cybermóvil PRO is free for all Cyberneticos customers.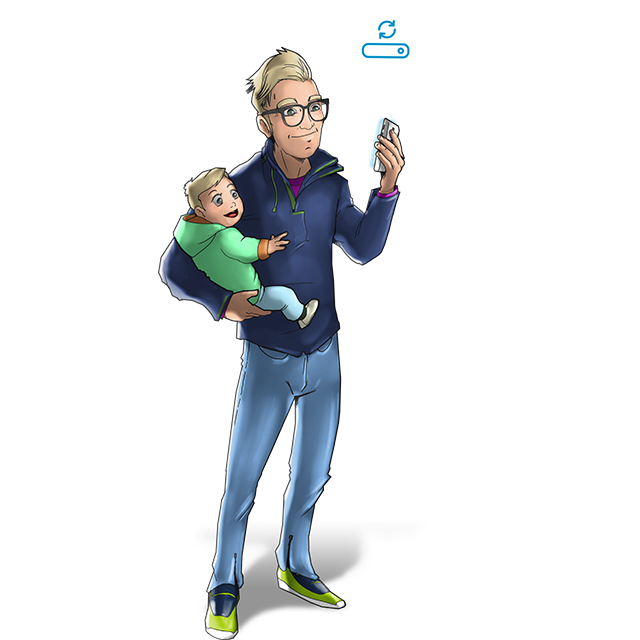 Fran, systems administrator
While taking care of your child you can control
the status of your Scalable Server and current resources.
Advanced functions
The application Cybermóvil is an essential tool for all Cyberneticos customers
Create email accounts
Email and website redirects
Holiday response
Restart the server
(VPS Servers, Scalable Servers and Dedicated Servers)
Viewing resources of the contracted services
Create FTP accounts and Backups
Manage your files
Notification center
At all times you will be notified of the activity in your contracted services Cyberneticos. You will get billing notifications, domain expiration, incident management, etc ...
Automatic notification system (Push Notifications)
Alerts invoices and delivery notes generated
Notifications of services to expire
Notice of domains about to expire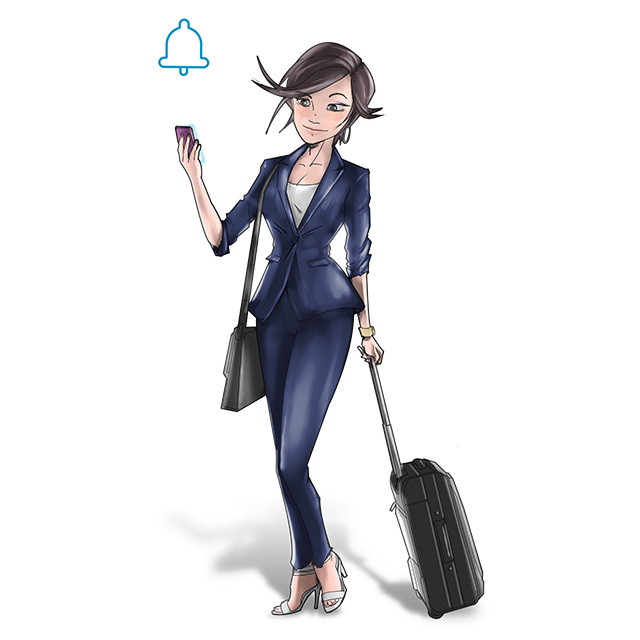 Marian, entrepreneur
Travel constantly, but be informed at all times
of the status of your contracted services.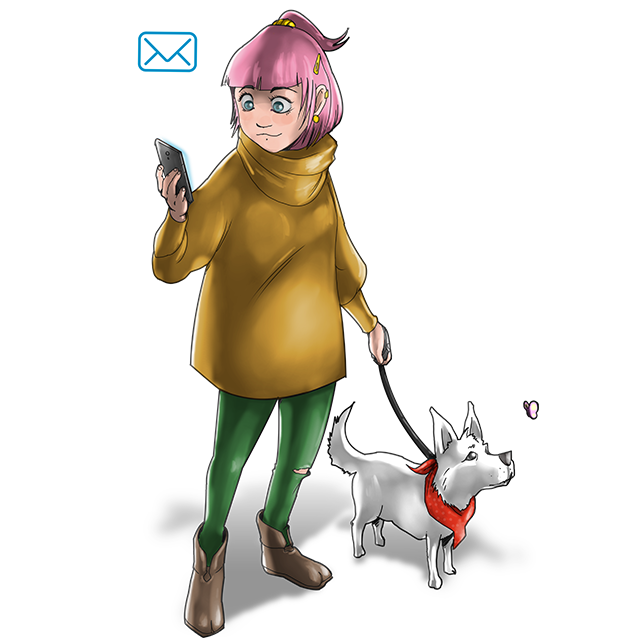 Sandra, web developer
While walking his puppy Kuko,
You can manage your queries with Cyberneticos.
Advanced incident system
From wherever you are, with Cybermóvil PRO you can create incidents and manage them completely easily.
Create new incidences from anywhere
Create new incidences from anywhere(answer, close, etc ...)
Receive response notifications instantly (PUSH)
Domains
With the application Cybermóvil You can always be up to date and in every moment of the state of your contracted domains.
Notifications of domains about to expire
Domain registration search engine
Filter and view the details of the domains
Domain management (create email accounts, etc ...)
Create Web redirects
Management of subdomains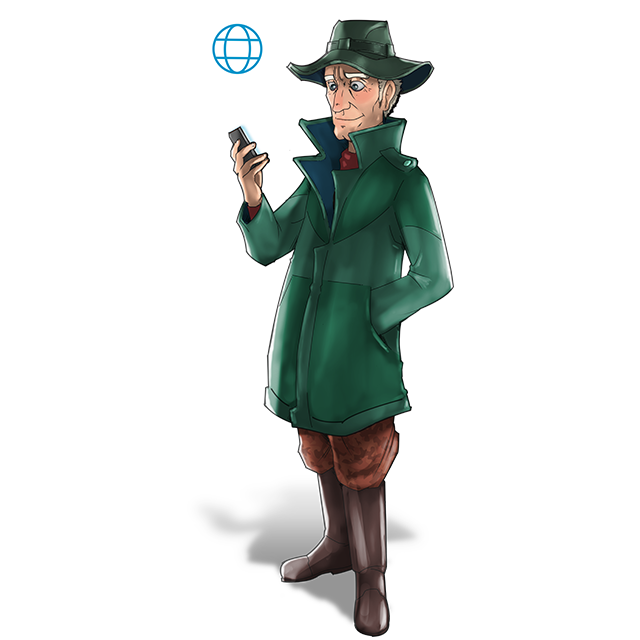 Alfonso, owner online store
Through the application Cybermóvil you are creating an email account for a new employee of your online store about Fishing.
Specifications
Cybermóvil PRO Version 1.4
TOOLS (NEW)
FTP accounts (create, edit, permissions, delete, etc ...)
Backups (configurar, crear, restaurar, eliminar, etc...)
File Management (view text files - .txt, .php, .html, etc ... - and images, create folders, delete, permissions, rename, etc ...)
BBDD management (create, edit, delete, etc ...)
Web redirects (create, edit, delete, etc ...)
Management of subdomains (create, edit, delete, etc ...)
SERVICES
Viewing Contracted Services
Search for Contracted Services
Filter by service states (alert, assets, pending, suspended, etc ...)
Summary of service states
Details of services
Viewing hosted domains
Administration of hosted domains
Management of status of contracted servers (start and restart)
DOMAINS
Viewing Contracted Domains
Domain Detail
Search for Contracted Domains
Filter by states of contracted domains (alert, active, expired, canceled, etc ...)
Domain registration search engine
EMAIL
Display mail accounts
Manage email accounts
View Catch-All Email
Catch-All Email Configuration
Display mail redirects
Manage mail redirects
Display automatic responses
Manage automatic responses
View vacation messages
Manage holiday messages
Display SpamAssasim
Configuration of SpamAssasim
Display antispam filters
Configuration antispam filters
Display email lists
Manage email lists
INVOICE
Display of Invoices / Delivery Notes
Detail of invoice / delivery note
Search of Invoices / Delivery Notes
Filter by states Invoices / Delivery Notes (alert, paid, pending, etc ...)
INCIDENCES
Create Incidence
Manage Incidence (answer and close)
Incident detail
Search Incidents
Filter by incident status (alert, attended, answered, closed, etc ...)
Requirements and installation instructions
01. Request your license code through the following button.


Activate license At your client email address, you will receive the license code and the download link. This code will also appear in Contracted Services in your customer area.

02. After obtaining the license code, download the application from Google Play using the following button.

Download You can also search for "Cybermóvil PRO" in Google Play from your mobile.

03. Run the application and enter your customer access data in Cybernetics and your license code Obtained in the first step.